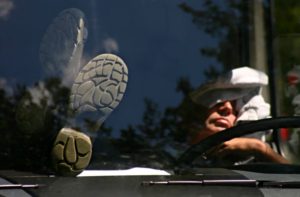 One of my former clients, a medium-sized national logistics operator had this dilemma: they wanted to improve the efficiency of deliveries and truck utilization but their truck drivers had their own priorities. They were often spotted taking a nap or reading the paper whilst parked in a shady spot somewhere out of sight.
The company considered various means of enforcement, including installing GPS trackers in the vehicles, etc. When we looked into the problem, it turned out that the drivers – the company's main workforce – were all employed on pay-by-the-hour basis.
Let's get something straight: we live in a society with a market-driven economy, the main principle of which is that competition creates the best value for the society.
Honest competition ensures that the best ideas thrive and the best talent and effort are rewarded accordingly. So if your company is competing in the marketplace but you employees aren't, you're pretty much tripping over your own feet.
Don't get me wrong – I'm not advocating cutthroat competition and winning at all costs – there is far more to business than just competition. But competition, or more precisely the spirit of it, is essential and should be encouraged and maintained throughout the organization. Otherwise it's like a locomotive trying to pull a train where half the wagons have their breaks on.
Like these tips? There are more of them at https://www.focusplanachieve.com/blog
And while you're there, check out my corporate services at https://www.focusplanachieve.com/corporations/