If you are running an early-stage start-up, on your own or in a small group,
the Focus, Plan, Achieve Bootcamp for Start-ups will help you to:
1. Complete the ideation stage: crystallize your vision and clearly define the outcomes you want to achieve.
2. Set up the business infrastructure: choose the right legal structure for your business; make the basic operational decisions such as choosing the business premises, selecting and setting up computer software systems, establishing the workflow, and so on.
3. Put together a business plan: create a blueprint and a step-by-step manual for getting your business off the ground, spreading your wings and realizing your full potential.
4. Raise funds: choose the right investment model, develop the proposal for the investors, support you throughout the fundraising activities and make sure you get the money you need.
5. Begin operating: as early as possible, create a minimum core business, capable of generating income, so that you can begin to pay yourself and your staff.
The Bootcamp is led by a live facilitator – me :-).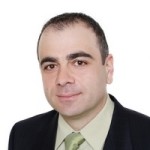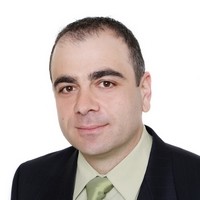 My name is Alik Barsegian and I work as a Management Consultant, helping large organizations improve their performance and achieve their goals through clarity, planning and focus.
My corporate experience has led me to create the Focus, Plan, Achieve system (for myself, initially), which I use in everything I do, and which I now offer to other people to help them focus and achieve outstanding results in their own ventures.
My job, as a Facilitator of the bootcamp, is to provide structure and direction, answer questions and offer feedback throughout the process.
Communication between us will occur through a secure private forum, dedicated exclusively to you, and accessible only by you and me. Your may wish to allow your team members access to the forum as well to facilitate a coordinated team effort.
At the beginning of the bootcamp I will sign a non-disclosure agreement to protect your privacy.
This is a self-paced bootcamp, designed so to allow you the freedom of working through it a little at a time or all at once, depending on your availability.
You can take as long as you need to complete each step and are free to progress through the bootcamp at your own pace. To facilitate this freedom, the bootcamp is provided as a monthly subscription service.
the current monthly subscription fee is AU$465.00 only AU$299.00 per person/project
THIS IS THE ULTIMATE WAY TO BE COACHED, HELPED AND SUPPORTED
IN ACHIEVING TOTAL SUCCESS WITH YOUR START-UP
The monthly subscription entitles you to a 1 hour of face-to-face contact with me on Skype and unlimited email and forum posts communications.
There are no obligations – you can cancel at any time.
I offer unconditional money back guarantee: if you think your investment was not worth it, you'll get a full refund, no questions asked.
It will be my privilege to facilitate and help you make your start-up a great success!
The only commitment I ask for is to yourself and to your start-up!