Who I am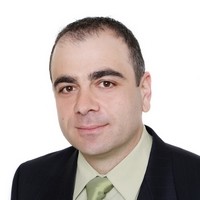 A highly focused individual, I live a life of purpose, exploring my talents and following my passions.
I am a keen observer of human nature.
I possess a strong sense of empathy and understanding of what motivates people to strive for increased performance.
This, combined with the ability to see the big picture makes me ideally suited for consulting and achievement facilitating work.
What I do
I assist people in conceiving and following a structured approach to achievement of their personal, business or organizational objectives.
I advocate the top-down methodology, whereby the big picture is ascertained and agreed on, before pursuing specific outcomes.
I help people elevate their thinking from the day to day horizons, evaluate what they do, how they do it and whether there are better ways of doing it.
I've been designing and implementing systems to help improve organizational performance for the past 15 years.
My extensive experience in creating computer systems has led me into the domain of systems for human behavior.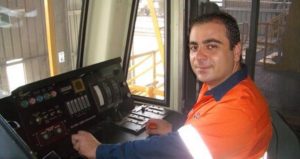 My ability to recognize and utilize personal ambition, company culture and interpersonal dynamics allows me to help organizations move forward more effectively.
I begin with the individual at the highest level within the organization, whom I have access to.
First, I help establish absolute clarity and document the objectives of that person's role in the organization.
Then I assist with working out a systemic way of achieving these objectives, whilst simultaneously moving the individual towards the fulfillment of their personal aspirations.
I repeat this process with every person down the chain of command, helping align individual ambition with organizational objectives.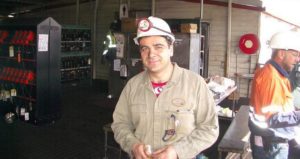 In my experience, focusing on short-term gains always results in long-term pains, both on the individual and on the organizational level.
Being part of dysfunctional consulting teams several times in my career has been an invaluable experience that taught me what does not work.
I am a strong believer in teaching to fish, and serve mostly as a facilitator of the process rather than telling people what to do.
As an outsider and an impartial observer, I help people and organizations build better systems, better businesses and better lives.
What people say about me:
"…Alik Barsegian offers practical and insightful solutions. He has worked on a number of projects for our company, displaying creativity, common sense and good people skills."
David Moffatt, General Manager, Murray Goulburn Coop. Ltd.
"When it comes to focusing your mind to achieve what you want in life, I cannot recommend Alik more highly. What he teaches is not a bunch of simplistic motherhood principles but a way of life. Alik is a fantastic coach and role model and he 100% lives what he teaches. His life planning system is like a bootcamp for your mind: it's confronting, challenging and highly rewarding."
B. Vahdat, Business Communication Strategist
"You have definitely helped me in a myriad of ways. You also have made me realize that my coaching needs certain things. Your example has been a huge asset."
Jacque Zoccoli, Networking Coach
"Alik Barsegian has been most helpful to me, has been completely straight and fair in his financial transactions with our firm and I can verify his sincere approach to his work.
E. J. Colville, Managing Director, Research Publications Pty. Ltd.
"…Alik Barsegian has demonstrated an unusual amount of knowledge and initiative.. he is highly regarded by his colleagues and I believe he has abundant leadership qualities."
Dr. Vahram Harout Ph.D.Sc., Manager (Baltic States), ASA Commercial Group
My education:
1992 – Degree in Electronic Engineering and Computer Science
1998 – Business Systems Analysis (certificate)
1999 – Object-Oriented Analysis and Design (certificate)
2004 – Implementing Fish! workplace management system (certificate)
2008 – Neuro-Linguistic Programming (certificate)
2008 – Advanced Neurological Repatterning (certificate)
2008 – Ericksonian Hypnosis Practitioner (certificate)
2008 – Master Results Coach (certificate)
2008 – Advanced Performance Consultant (certificate)
2000 – Present: Continuous self-development and studies in the following disciplines: Change Management, Coaching, Conflict Management, Communication, Goal Setting, Leadership, Management, Motivation, Negotiation, Problem Solving, Public Speaking, Team Building, Time Management
My experience:
I have been a founder and proprietor of a number of organizations/businesses of various sizes, ranging from 2 to 40 employees.
I have worked as an IT consultant for over ten years and as a Management (Performance) Consultant for over five.
My exposure to a multitude of industries, organizations of all sizes and people at all levels of organizational hierarchy has facilitated my extensive experience and deep understanding of business systems, people management and organizational performance improvement.
Projects I worked on
(in reverse-chronological order)
Callide Power Station – Performance consulting
Grasstree Mine – Performance consulting
StarTrack Express – Performance consulting
Sydney Airport Freight Terminal – Performance consulting
Qantas Freight – analysis of the exiting IT systems
Queensland Rail National – operational review and implementation of process improvement initiatives
De Burg (Australia) – Design and development of the integrated front-end – back-end EPR system
TransLink Systems – Project "CityLink", design and development of the Clearing Platform and Mailing House systems
Hermes Precisa – Design and development of computer systems for the Victorian Land Titles Conversion project
Eastern Energy (TXU) – Meter Readings Data Consolidation system
Murray Goulburn Coop – Multiple projects
Bakers Delight – Development of Advertising Campaign Maintenance system
Sanity Music – Development of Supplier Records Management system
3IT New Media – Set up an intranet-based information system for students
International Student Exchange Service – Set up a web-based EPR system
Victorian Department Of Education – Helped with improvements to the Resource Management System
Colonial Mutual – DBMS (Database management Systems) performance analysis and enhancement
Coles – design and development of software systems for the new "Let"s eat" business
Myer – design and development of the Exception Management and Centralized Remote Monitoring system
JeansWest – design and development of the Point Of Sale system
Research Publications – Helped develop a financial management support system
WCS Local Government Systems – worked on the data consolidation for Local Governments
Internal projects
AlterCities International – Founder/CEO of a virtual software development company – 40 employees
Inventive Rational P/L – Founding Member/MD – IT/Management Consulting company – 6 employees
ManagementBootcamp – Founder/Manager of a cooperative of Management Consultants – 23 members
DeliverNow – Founder of an online ordering/delivery business
DVIN Cleaning P/L – Founder/MD of a commercial cleaning company – 11 employees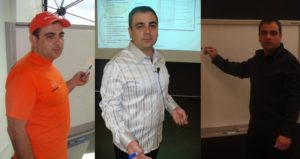 For the past few years I have been putting together a proprietary performance evaluation methodology based on the following disciplines:
Leadership, Motivation, People Skills, Process Improvement, Customer Satisfaction, Benchmarking, Goal Setting, Innovation, Planning
I call it the Five Star Performance Methodology.
I am the proud author of the Focus, Plan and Achieve life management system and I am in the process of building up a personal coaching client base.
I am the founder and the principal consultant of FPA Consulting.
Follow me on social networks: