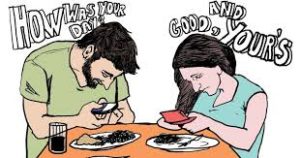 I often hear people say that the Internet and the social media are pushing us further apart, that it is impersonal and somehow unnatural.
This sentiment never resonated with me. It is up to us how we relate – the medium doesn't make any difference.
Face-to-face conversations, letters, email, social messaging – these things are only as personal or impersonal as we make them.